Web development is the process of developing and maintaining websites and web application. Web developers use programming languages like React, Angular, HTML, Java script, WordPress, Shopify and CSS to create websites and web application.
It's no secret that the major success of every business depends on the way it communicates with its prospects. It is the website that represents your brand or business. Aventus Software will make your website look polished through its award-winning web development services and coding experts. Being a Leading web development company, We offer the highest quality and cost-effective web development solutions using sophisticated development tools and technologies. Our web development solutions are perfectly customized to meet the requirements of clients.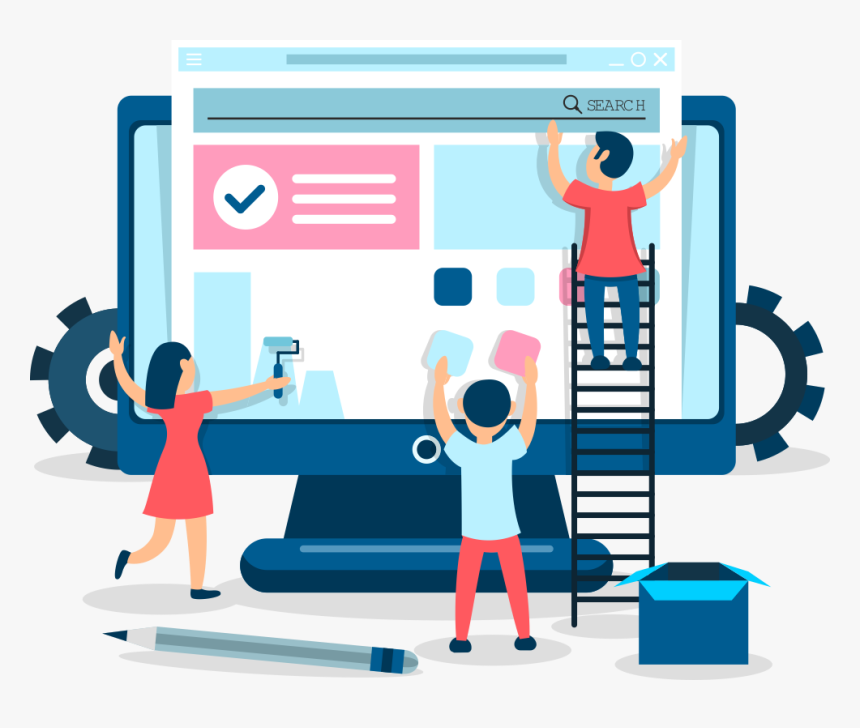 Custom web development services are our forte. At Aventus Software, our experienced web developers focus on convenience, reliability, and better user experience to leave a strong impression on its site visitors. Whether you are looking for flexible web development solutions for your existing or new business, we are committed to offering innovative development solutions.
Benefits of Custom Web Development Services
01
01
Productivity
The first benefit of web development is enhanced productivity. By counting on comprehensive software solutions, business processes can be automated and reduce time required to generate desired results.
02
02
Security
Another benefit of web development is enhanced security. By focusing on encrypted cloud-based solutions, businesses can ensure the security of their data. It is advisable to implement user authentication features such as two-factor authentication and unique passwords to improve security further.
03
03
Streamlined Operations
Web development services can help businesses streamline operations by leveraging intuitive tools that ensure efficient management and data tracking. By using innovative web application, business can efficiently complete tasks, which in turn increase operational productivity.
04
04
Higher Customer Engagement
Web application development can improve interaction between businesses and their customers. Businesses can deploy mobile applications to enhance customer engagement, creating a highly personalized experience for users. Scalability is also one of the important features of website development.
Custom Web Development Solutions
Website Redesigning services
Business Applications
Graphic Integrations
Social Networking Site Development
Community Site Development
eCommerce Solutions
Web Based Solutions
Angular JS
React Js
Node JS
Vue Js
WordPress
Woocommerce
Magento 2
Shopify
Prestashop
HTML
CSS
JQuery
Javascript
Laravel
Why Choose Aventus Software for Web Development Services ?
01
01
Creative Team
With our pool of dedicated and experienced web developers, we offer the best website development services changing the existing templates and giving them a polished touch in almost every aspect. We have expertise in all backend languages through which we can add/delete/edit content, audio, videos, and a lot more.
02
02
Custom e-commerce Solutions
We deliver end-to-end solutions for eCommerce websites to meet the requirements of our valuable clients. We can build and develop appealing e-commerce sites with payment gateway integrations, and give it a glossy look that turns your visitors into buyers.
03
03
WordPress Development
We offer innovative solutions for dynamic websites, custom web development applications, and more by leveraging experience in PHP, WordPress, and more.
04
04
Everything On Time And Budget
Our web developers analyze the scope of the web development project, set a budget and deadline. We also offer our status reports to keep everything transparent.
05
05
Fast Turnaround Time
Quick and hassle-free execution is possible if you count on our web developers. Whether it's a short-term Ad-hoc IT you are striving to achieve or a complex long-term project, our developers are there to assist you.
06
06
Competitive Pricing
Our creative web developers offer web development services at fair market pricing. Our in-house developers are well-versed in all the coding languages.
As a professional web development company, our team of web developers combines proven methodologies and deep-domain experience with the latest web development tools and technology to design stunning websites.               
Want to learn more about our web development services? Contact Us Today!
faq
Read Most Frequent Questions
How can web development services benefit my business?
Web development services play a crucial role in enhancing your online presence and driving business growth. By leveraging professional web development services, you can create a visually appealing, user-friendly, and highly functional website that aligns with your business goals. A well-developed website not only enhances your brand image but also improves user experience, increases online visibility, attracts more traffic, and boosts conversions and sales.
What factors should I consider when choosing a web development service provider?
When selecting a web development service provider, several factors should be taken into consideration to ensure you make the right choice. These factors include the company's experience and expertise in web development, their portfolio of past projects, client testimonials and reviews, their ability to understand and meet your specific business needs, their level of technical proficiency, their approach to search engine optimization (SEO) and mobile responsiveness, their pricing and project timeline, and their post-development support and maintenance services.
How long does it typically take to develop a website using web development services?
The time required to develop a website depends on various factors, such as the complexity of the project, the size of the website, the functionality required, and the responsiveness of the web development service provider. Generally, a simple website with basic features can be developed within a few weeks, while more complex projects may take several months. It's important to discuss your project timeline with the web development service provider to get a better estimate based on your specific requirements.
What technologies are commonly used in web development services?
Web development services utilize a wide range of technologies depending on the specific requirements of the project. Some commonly used technologies include HTML, CSS, JavaScript, PHP, Python, Ruby on Rails, and .NET. Content management systems (CMS) such as WordPress, Drupal, and Joomla are also frequently employed for their ease of use and flexibility in managing website content.
How can web development services ensure my website is search engine optimized (SEO)?
Professional web development services incorporate various SEO best practices to ensure your website ranks well in search engine results and attracts organic traffic. These practices include optimizing website structure and navigation, using relevant keywords in page titles, meta tags, and content, implementing proper URL structures, optimizing images and multimedia elements, improving website loading speed, ensuring mobile responsiveness, and utilizing schema markup. A skilled web development service provider will prioritize SEO strategies to enhance your website's visibility and reach.
What are the ongoing maintenance and support requirements for a website developed with web development services?
Websites developed using web development services require ongoing maintenance and support to ensure their optimal performance and security. Regular updates to the content management system, plugins, and themes are necessary to keep your website secure and up to date. Additionally, monitoring website performance, fixing any bugs or errors, backing up website data, and providing technical support to address any issues that may arise are all part of the ongoing maintenance and support services offered by web development service providers.